Memory Card Data Recovery Software
Memory card data recovery allows you to recover lost pictures, videos, audios, document and other files from SD Card, SDHC Card, CF Card, XD picture card , SDHC plus card, MMC Card and other types of memory card storage media. SD card recovery program performs read only operations and does not write or delete any data from your memory card. Card Recovery Program saves recovered data at selected location on your computer hard drives.
Memory card data restoration program supports all major files formats including JPG, JPEG, TIF GIF, RiFF, TIFF, AVI, PNG, BMP, 3GP, MPEG, MOV, WAV, MIDI etc.
Performs recovery in major data loss situations
Data deleted accidentally or intentionally from memory cards

Data loss due to formatting or "Delete All" operation

Memory card error or damage or inaccessible memory card

Corruption due to the card being pulled out while your device is on

Damage during a write/read process

Other events that could cause damage to data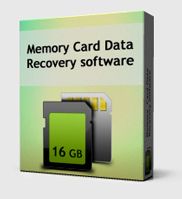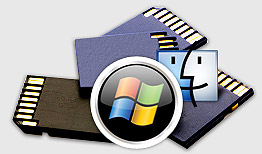 ✎ Before recovering data, you must keep these things in mind
➲ Stop using memory card. Plug the memory card out of the device (like digital camera, camcorder, mobile phone or even game console, etc) and put it in safe place.
➲ Delete or format option won't erase the entire data that saved on your memory card. The real data is still saved on the precious sectors of the disk on your memory card. Until those data is not overwritten (If you continue to save more files, they might be overwritten and you can lose data for forever).